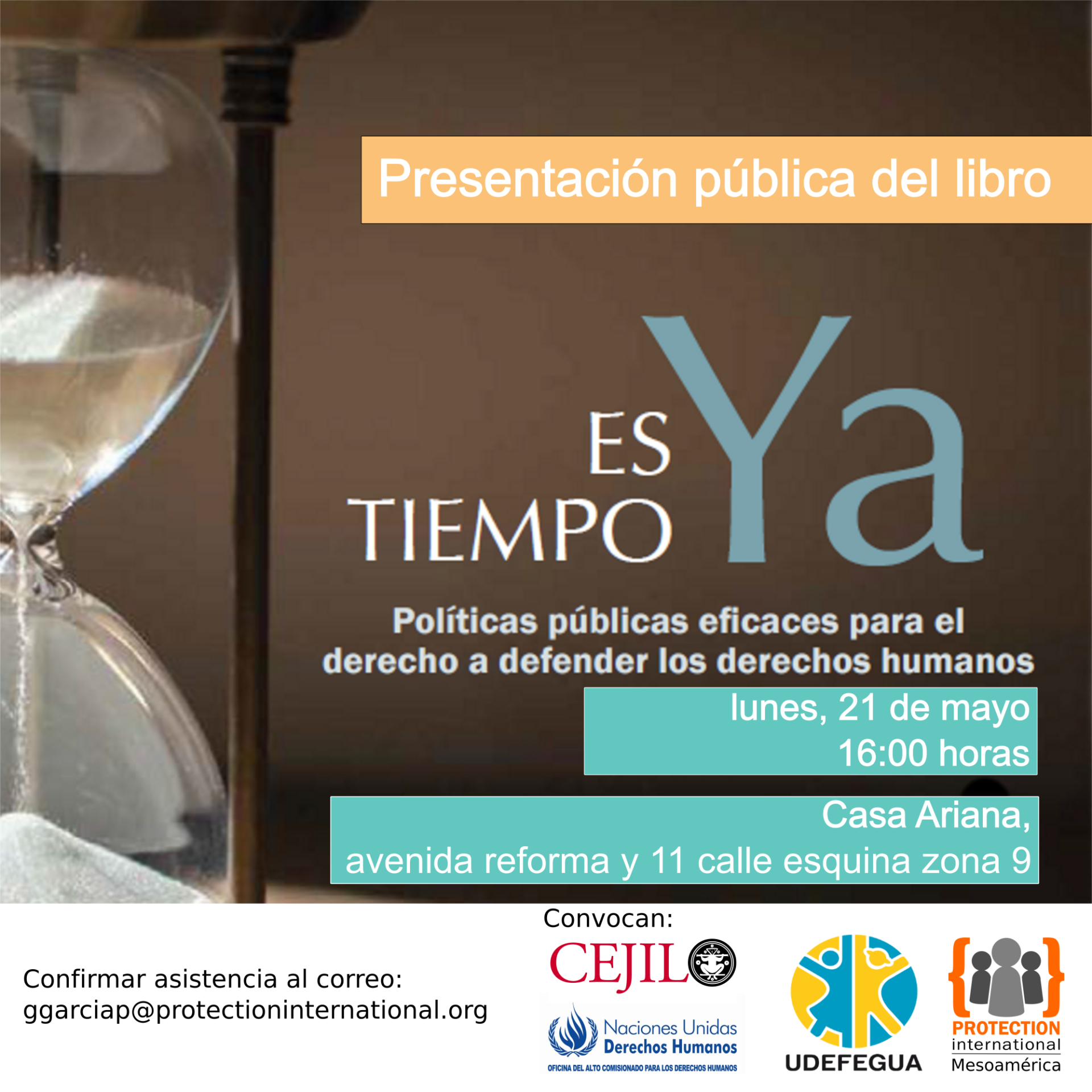 Brussels-Guatemala City, 16 May 2018
Protection International and the Centre for Justice and International Law (CEJIL) will be in Guatemala City next Monday 21 May at 16:00 in order to present their latest publication: Es Tiempo ya, effective public policies for the right to defend human rights.
In view of the high number of attacks against human rights defenders in the Americas (and the rest of the world), ES TIEMPO YA tries to find out what is going wrong with the national mechanisms and programs that several governments in the region have put in place to protect them. Protection International and CEJIL bring together their experience in the region and contribute with a novel approach, offering new possibilties to improve protection policies.
The public event will include the intervention of Luis Enrique Eguren, author of the book and expert in protection and security management for human rights defenders.
Es Tiempo Ya is also available in condensed version (Spanish).
---
¡Follow the event online! #EsTiempoYa
PRACTICAL INFORMATION:
When: 21 May 2018, 04.00 pm
Where: Casa Ariana, Avenida Reforma, 11 Calle Zona 9, Ciudad de Guatemala
Free entrance
Organised by:
Protection International Mesoamérica
Centro por la Justicia y el Derecho Internacional (CEJIL)
Oficina del Alto Comisionado de las Naciones Unidas por los Derechos Humanos (OACNUDH)