Protection International's updates on the latest court hearing of Chaiyaphum Pasae VS Thai Army before a verdict is given on the killing of indigenous young HRD Chaiyaphum Pasae
---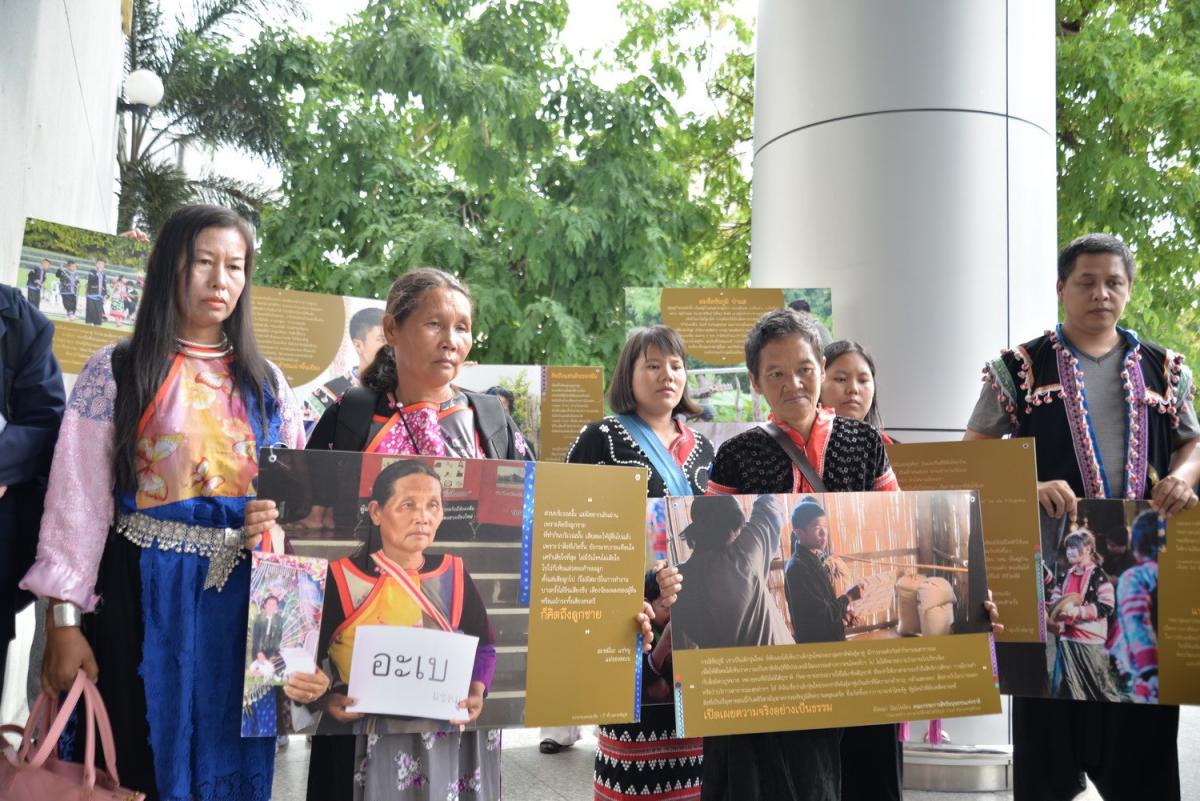 Bangkok, 12 August 2020 – On 4 and 5 August 2020, Bangkok's Civil Court held the latest hearing of the lawsuit between the Thai army and the family of Chaiyaphum Pasae, a 17-year-old ethnic Lahu human rights defender murdered for his work of promoting and protecting  indigenous peoples' rights and culture.
Chaiyaphum was the then President of Ton-kla Indigenous Children and Youth Network and an active member of Rak Lahu, a youth group working with young indigenous people in the village of Ban Pak Ping,  in Chiang Mai Province. Chaiyaphum was a talented musician and contributed to the Rak Lahu's projects using music teaching and writing as a way to keep young people away from illicit activities.
The Rak Lahu group also works on promoting the rights of marginalized people by presenting Lahu culture through short films and books that raise awareness about their issues to the public. Chaiyaphum also produced remarkable documentaries and films that were featured on the Thai Public Broadcasting Service (TPBS), with some being nominated for awards. Chaiyaphum played a key role in demanding the rights of stateless people and was the voice for indigenous youth at the national level.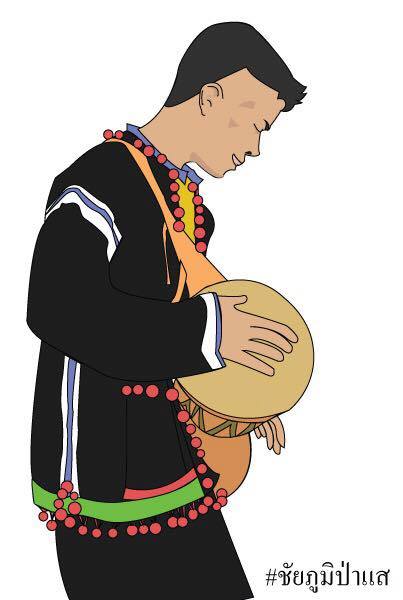 An army soldier killed Chaiyaphum on the morning of 17 March 2017 while at the Ban Rin Luang checkpoint in Chiang Dao District. The army insisted that Chaiyaphum had been found trafficking drugs, and was killed by soldiers in self-defense after brandishing a grenade and trying to escape custody. However, on 4 August 2020, the court heard the testimony of an expert in Explosive Ordnance Disposal who dispelled this claim by the soldiers given that, due to its complicated nature, only people specially trained to use a grenade could use it.
Maitree's sister-in-law, Nawa Ja-ue, a founding member of the Rak Lahu group and caretaker of Chaiyaphum has also faced judicial harassment and threats. On 29 May 2017, she was arrested and charged with drug-related crimes, which Nawa has denied throughout the judicial process. On 18 July 2017, Nawa and her family requested support from the Justice Fund under the Ministry of Justice, which was granted to her in November 2017. This result was partly due to the support from the Thai National Human Rights Commission and the OHCHR. However, after receiving the fund her bail request was denied, with the court claiming that upon being granted bail she posed a high risk of not turning up for her trial.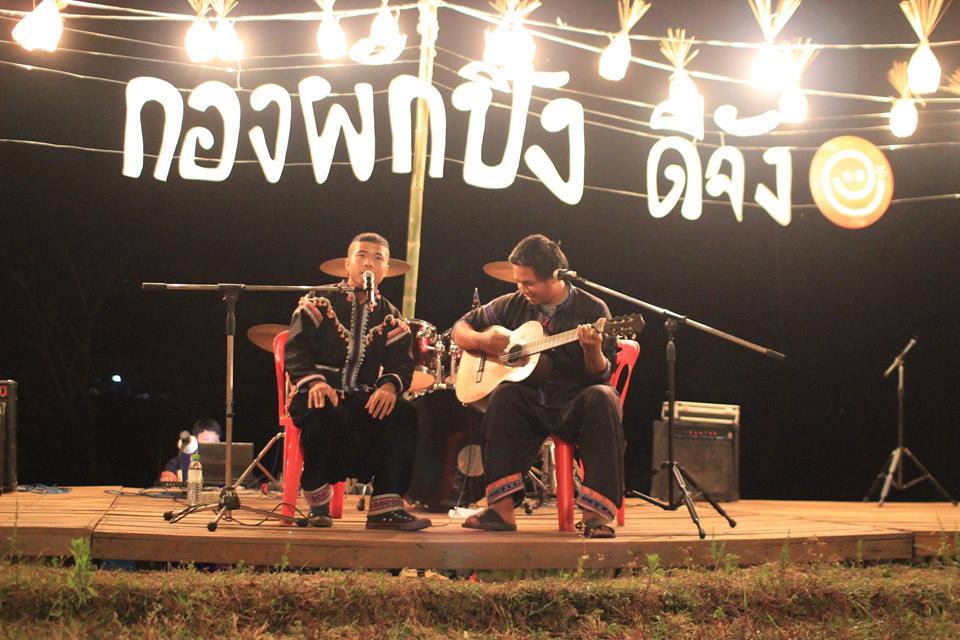 After 331 days in detention, Nawa was finally released on 24 April 2018, when the court dismissed her case. The prosecutor could not prove her as guilty. Due to her loss of income during detention, Nawa requested compensation from the review committee for compensation, but was rejected.  Even though the prosecutor did not file for an appeal to the verdict on 24 April, the review committee rejected her compensation request on the ground that her verdict is not yet final, therefore implying she is not innocent. On 9 April 2020, Nawa submitted a request to the Chiang Mai Provincial Justice Office for an appeal to the Appeal Court.
The court will deliver its verdict on this case on 26 October 2020. If the Army is found guilty under the Liability for Wrongful Act of Officials Act B.E. 2539, it may be asked to pay compensation to Chaiyaphum's family, represented by Maitree Chamroensuksakul, another indigenous Human Rights Defender and Chaiyaphum's caretaker. The outcome of this case could help set a precedent for justice for human rights abuses.
On 22 May 2019, Ameemah Saemoo, whose daughter Abe Saemoo was killed in similar circumstances, filed a complaint with Chaiyaphum Pasae's mother Napoy to ask for compensation from the Army. A year later, on 4 March 2020, the court ordered the Thai Army to pay 824,180 baht as compensation to the applicants as per the Liability for Wrongful Act of Officials Act B.E. 2539.
Intimidations and judicial harassment against Chaiyaphum's family members
Since Chaiyaphum died, the Rak Lahu Group have endured harassment and intimidation. Just after Maitree demanded justice for Chaiyaphum, on the night of 22 March 2017, he found a bullet outside his house. A few days later, on 5 April 2017, two unknown men were nearby Maitree's house taking photos. For a long time, Maitree and his family have felt unsafe. For this reason, they had to relocate. Only recently could Maitree and his family move back to Chiang Dao to revive the Rak Lahu group.
The United Nations recognises Maitree's role as an indigenous Human Rights Defender, as well as his demands for justice for Chaiyaphum. On 27 May 2017, he met with the former UN Special Rapporteur on Human Rights Defenders Michel Forst and informed him about the intimidations faced by the people at the hands of the Thai authorities. Maitree's case of intimidation was also mentioned within the 2018 UN Secretary-General's Report on intimidation and reprisals for cooperation with the UN in the field of human rights.
On the occasion of the International Day of the World's Indigenous People and the International Youth Day, Protection International reminds that:
The Thai government must immediately cease harassment and intimidation against community Human Rights Defenders like Maitree, Nawa and other indigenous peoples' HRDs in Save Lahu, who are fighting for the rights of Indigenous Peoples.

 

Thai authorities must also increase the capacity and budget of the Justice Fund Office, and prioritize Human Rights Defenders in Thailand who apply to the Justice Funds as they continue to face judicial harassment and criminalization for legitimate Human Rights work.

 

Thai authorities must ensure that WHRDs like Nawa receive compensation, as provided for in law in the Damages for the Injured Person and Compensation and Expense for the Accused in Criminal Case Act.