This 29th November 2017, on the occasion of the International Women Human Rights Defenders Day, the Canadian Embassy in Bangkok, in partnership with Protection International, will host the launching of "Her Life, Her Diary – Side By Side WHRDs 2018 -Diary of Hope and Dreams" followed by a Press Conference and a Photo Exhibition featuring 20 women human rights defenders in Thailand by Luke Duggleby, British Bangkok-based global award-winning photographer.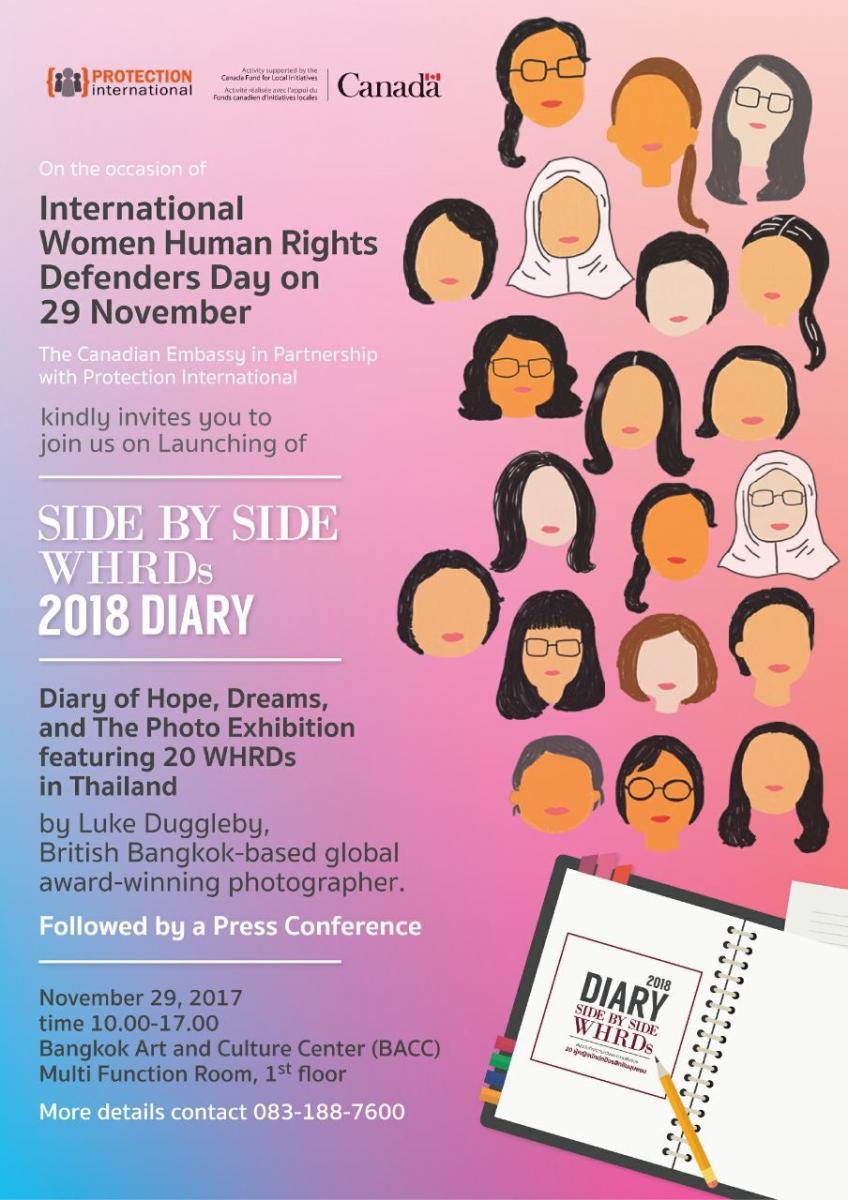 The Photo Exhibition will be staged from 10:00 am to 5:00 pm. The opening ceremony will take place at 10.15 am
Share! #SidebySideWHRDsDiary2018
When: Wednesday, 29 November 2017. 10:00 am to 17.00 pm
Where: Bangkok Art and Culture Center (BACC) – Hall 1st floor
For info & attendance please contact Thailand [at] ProtectionInternational.org
International Women Human Rights Defenders Day is a symbolic day, celebrated in Thailand not without anxiety. Human rights defenders (HRDs), and women HRDs in particular, face unique challenges when participating in the public space and stereotypical and discriminatory attitudes, violence and harassment.
According to information from Protection International, in the period 2014-2017, at least 170 community and rural based  Women Human Rights Defenders have been the target of judicial harassment, from both State and non-State actors, due to their outspoken roles in the defense of the environmental, land rights and  equal access to natural resources.
WHRDs in Thailand are subject to systematic violence and discrimination due to their identities and unyielding struggles for rights, equality and justice. It is the informal networks of women human rights defenders themselves that provide protection. These individuals and informal networks have become vital in both raising awareness and drawing attention to the issue, but also for the women themselves in recognition of their work and for building solidarity with local and global movements.
See all 20 Portraits on Luke Duggle's website http://www.lukeduggleby.com/side-by-side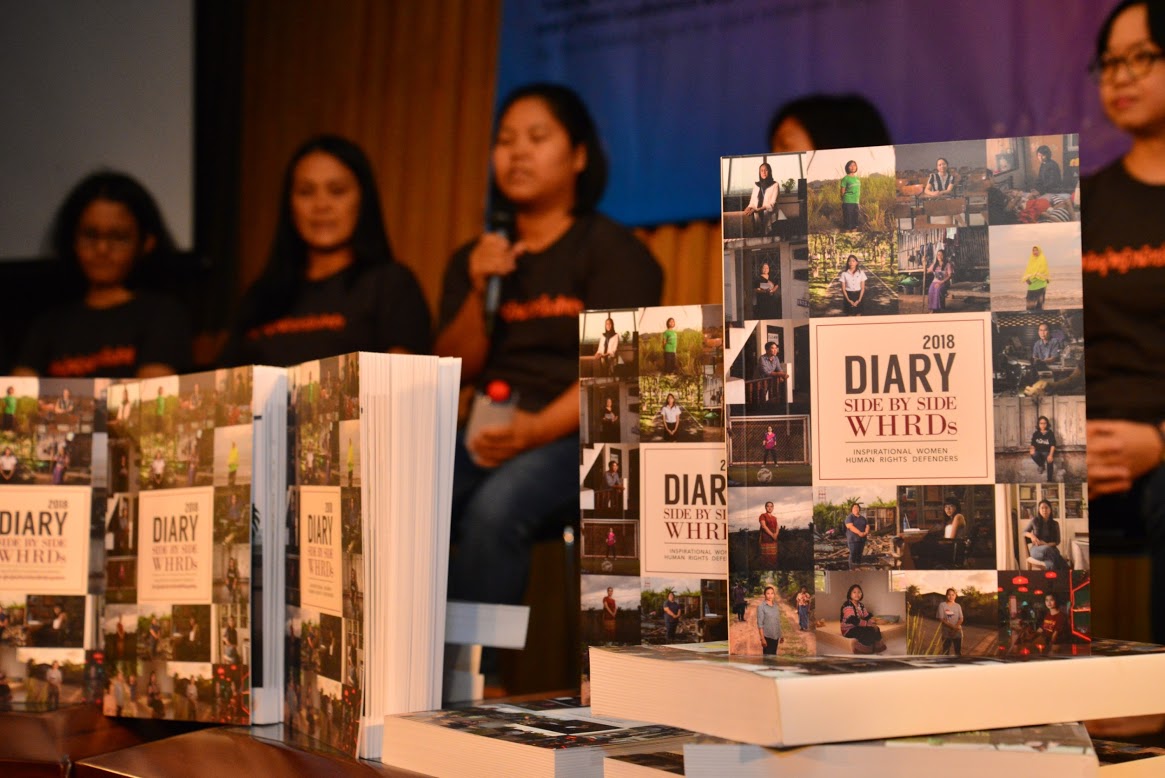 ---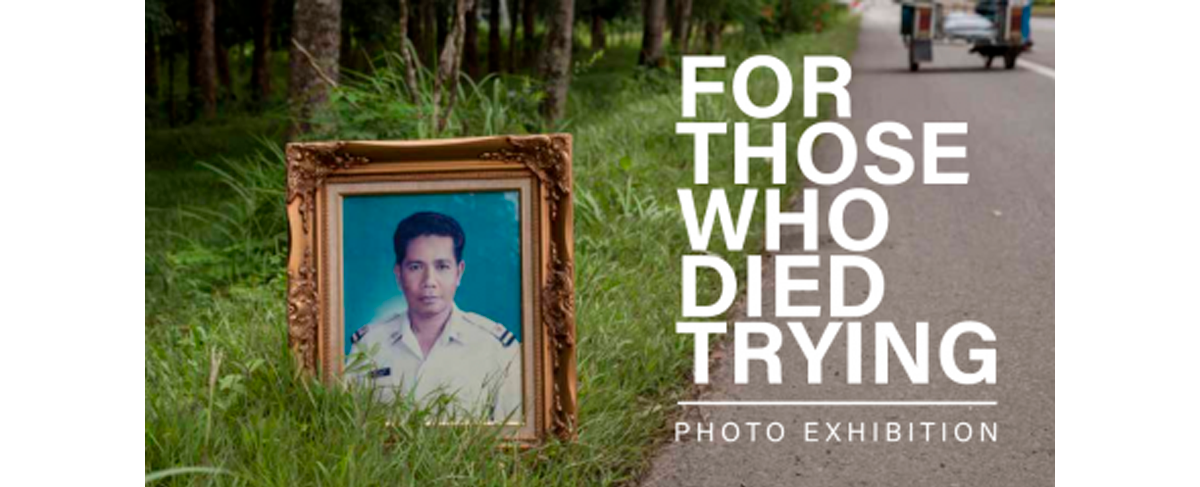 Last Year, in May 2016, the photo exhibition FOR THOSE WHO DIED TRYING received significant public and media attention at the opening in Geneva as well as in Bangkok and throughout Thailand.
Watch For Those Who Died Trying from Luke Duggleby here: