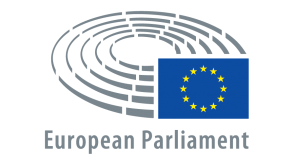 Brussels, 26 June 2018
Protection International welcomes the fact that 50 members of the European Parliament have publicy expressed their concerns about human rights violations in Honduras. In this open letter MEPs wish to encourage the government to swiftly implement comprehensive mechanisms to effectively protect human rights defenders as a fundamental step in the consolidation of the Honduran democracy based on the principles of justice and rule of law:
"We would like to express our concerns following the latest report published on the 12th of March by the UN High Commissioner on Human Rights regarding human rights violations during the post-electoral period in Honduras. To this regard, we would like to embrace the statement issued by the EU Delegation in Honduras, and encourage the Honduran government to swiftly undertake an effective, independent and transparent investigation into the allegations of human rights breaches by security forces during the post-electoral period. We believe there is an urgent need for accountability and the provision of effective remedy to victims".
" We remain seriously concerned about the fact that 97% of attacks against human rights defenders remain unresolved".
"We would like to call the State of Honduras to review -according legal provisions and international human rights standars- ad if needed, to revoke, any concession, contract, licence or any other benefit granted to the Agua Zarca project for violating their duty to undergo a free and informed prior consultation". 
MEPs also support COPINH and demand justice for indigenous activist Berta Cáceres. Her daughter, Bertha Zúñiga, was in Europe last May on a tour coordinated by Protection International, EU-LAT network, CIDSE, 11.11.11 and other civil society organizations. 
Access the full text below.