21/06/218 – Ahead of the 20th anniversary of the UN Declaration on Human Rights Defenders, Protection International and the Centre for Applied Human Rights (CAHR) of the University of York hosted an international roundtable in Brussels on 12 and 13 December 2017, entitled "Rethinking the protection of Human Rights Defenders". The report and the video of the event are now out! #rethinkingprotection #CommunitiesareHRDs
---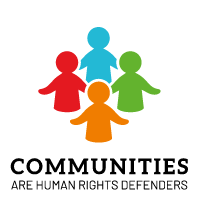 This roundtable is part of Protection International's campaign Communities are human rights defenders marking the 20th anniversary of the Declaration on human rights defenders. The objective of this campaign is to change the narrative on HRDs towards the recognition of their collective work and achievements. #CommunitiesareHRDs
---
The main objective of this event was to offer a participatory platform to strengthen the human rights movement by supporting critical reflection and creative thinking on ways to improve both the protection of HRDs at risk and, more generally, the upholding of the right to defend human rights.
The roundtable gathered about 80 participants from all continents, amongst whom human rights defenders (HRDs), practitioners, representatives from civil society, academics and policy makers. They reflected collectively on the way security and protection of HRDs are conceptualised and implemented. Based on a participatory, action-oriented and multi-format approach, the event allowed participants to challenge the currently established protection approaches, tools and practices.
The roundtable discussions mainly focused on the challenges and concerns identified by participants:
The need to critically reflect on current protection practices to ensure that stakeholders adequately respond to the needs of HRDs;
Reviewing ways in which current challenges should be address;
Fostering networking, exchanges and collaboration between participants, especially regarding methodologies, as well as innovative and creative approaches to HRD protection; and
Identifying best practices in order to maximise impact at the local level, including the respect of the do-no-harm principle, and to ensure the sustainability of protection strategies.
 "We are the sentinels of human rights protection, for which we must work together hand in hand"
– Dr. Mukwege, Congolese gynaecologist, laureate of the Sakharov Prize for Freedom of Thought 2014.
"We must join our efforts into a global coalition of human rights defenders, to raise awareness on who they are and what they do and finally change the narrative driven by smear campaigns against them"
– Mr. Michel Forst, UN Special Rapporteur for human rights defenders.