Several human rights organisations reflected back on this past year and are calling for a government response against the declining human rights standards in the country
Respect for human rights is not yet the norm in Indonesia, and fighting for basic rights remains a steep challenge for many. Human rights defenders play a vital role in assisting the government in advancing the enforcement of fundamental rights and freedoms, and yet they are continually and deliberately targeted by malicious actors, and often victims of various forms of violence. For this reason, the Women's Human Rights Defenders Coalition and the Civil Society Coalition for the Protection of Human Rights Defenders recently called on President Joko Widodo to urgently adopt concrete measures to ensure the safety of defenders and protect the right to defend human rights. His government should also guarantee access to justice and ensure that said justice system holds perpetrators of violence against W/HRDs accountable. In addition, victims should receive adequate compensation and other forms of reparation for the human rights violations they have undergone.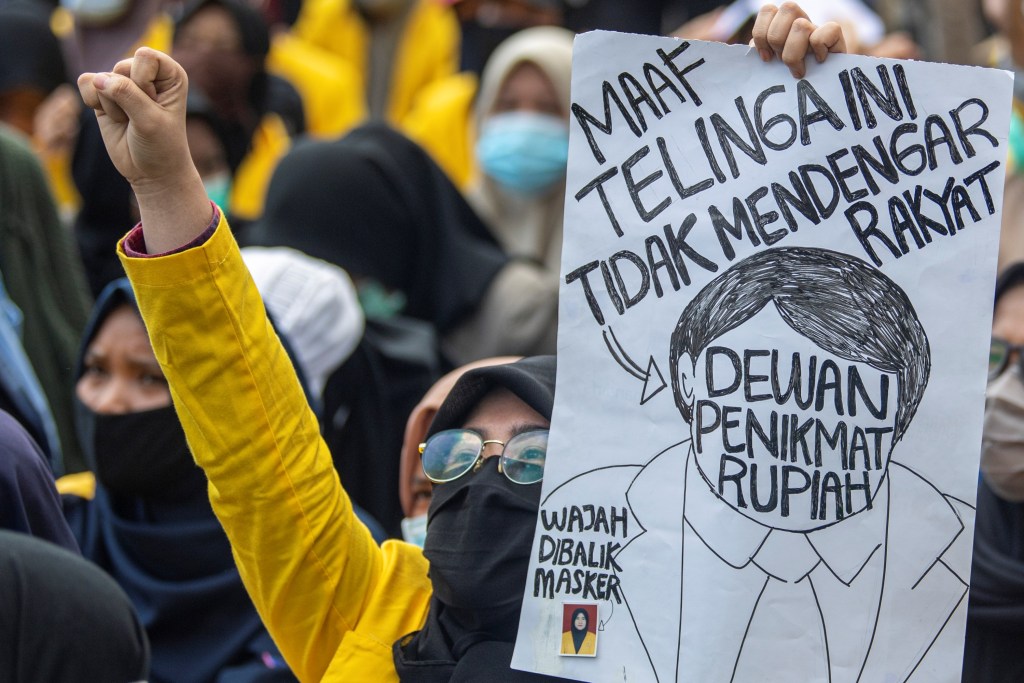 In November and December 2020, the two organisations gathered prominent institutions and experts for round table discussions to collectively analyse the worrying situation of human rights defence in the country. A clear indicator of the condition of human rights in Indonesia is the increasing number of attacks against W/HRDs. According to the Human Rights Defenders Coalition, at least 116 attacks have taken place between January and October 2020. As many as 59 of these cases involved police violence. The types of attacks – all directed at individuals or groups who criticised the government – range from the seizure of property, arbitrary arrests, harassment and intimidation, to hacking, account hijacking and doxing, among others.
In February 2020, the KASBI Labour activists reported having been intimidated and threatened for campaigning against the Omnibus Law, a new regulation that has been widely contested for its potential negative repercussions on the environment, human rights, and employment conditions. Furthermore, three women from a student publication and a female journalist covering the Omnibus Law action in October 2020 experienced harassment from the police, as reported by both the Alliance of Independent Journalists (AJI) and the Legal Aid Institute (LBH).
The Constitutional Law Community, a student organisation from the Gajah Mada University, was accused of treason because of an online debate they were organising in May 2020. The topic of the debate concerned the Constitutional mechanism's ability to remove a president from office. There had been recent public discussions about the potential dismissal of the President for what some considered to be his inadequate management of the COVID-19 crisis, and this debate aimed to shed further light on this matter. However, the organisers received targeted intimidation and death threats, so they eventually decided to cancel it.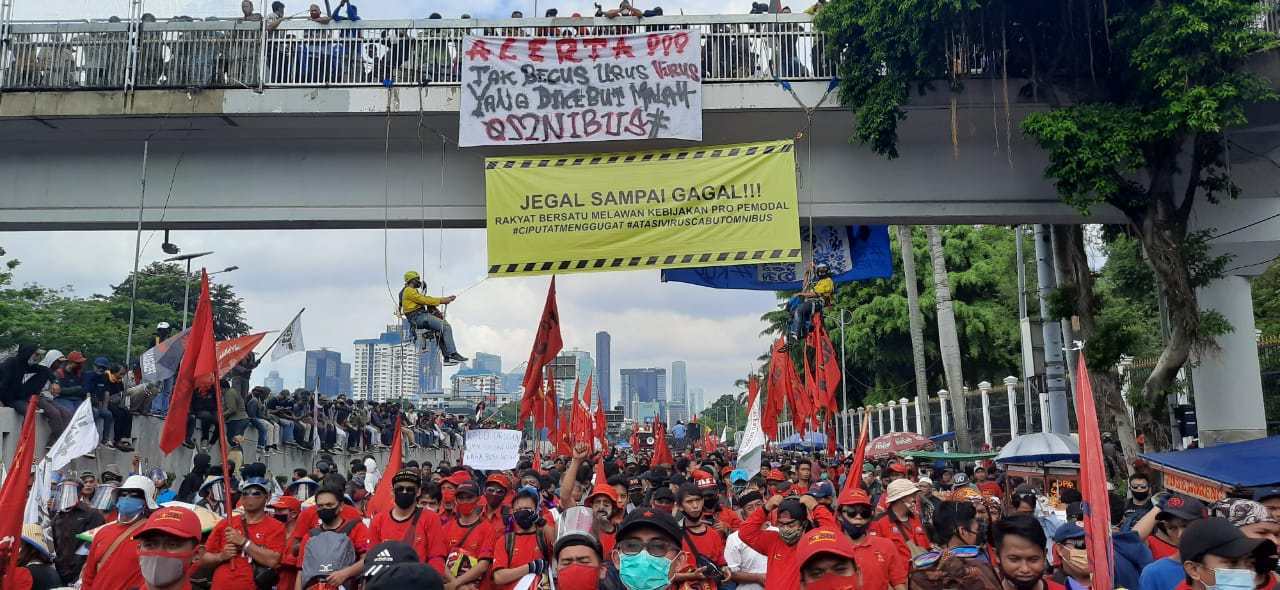 Other digital forms of violence and abuse against human rights defenders, such as cyber-attacks, have also skyrocketed over this past year. KontraS, the Commission for Missing Persons and Victims of Violence, informed that two women-run websites, Konde.co and Magdalene.co, were hacked and their systems were compromised after posting articles that condemn sexual violence. In a similar case, on 22 April 2020, Ravio Patra, an independent researcher and outspoken government critic, was detained and accused of inciting riots through WhatsApp a few hours after his account was hacked. Patra had reported the incident and provided strong evidence to prove it, but this did not stop two unidentified police officers from detaining him, even without an arrest warrant. Released two days later, he filed a pre-trial motion against the Jakarta police for the irregularities of his detention process last June.
In June 2020, Tantowi Anwari, a journalist and member of the Journalism Association for Diversity (SEJUK), who also was a panellist in the University of Lampung's discussion on "Racial Discrimination against Papua – #PapuanLivesMatter", was a victim of doxing. Doxing is the harmful practice of purposefully disseminating an individual's private information online. The day before the event took place, an unknown WhatsApp number shared pictures of Anwari's electronic ID card. Threats via voice and text messages against him and his wife soon followed.
During his first mandate, President Joko Widodo promised to address the recurring human rights violations and break the cycle of violence against defenders. This is undoubtedly a promise he failed to keep. Instead, there is a dangerous normalisation of human rights violations due to the government's inability and unwillingness to effectively act.
Upon re-election in 2019, the Jokowi Administration announced it would make the issue of human rights enforcement a priority again. However, a quick look at all the incidents described above already proves that human rights standards have clearly gone downhill.