This new online resource, "East Africa Journalists in Exile", has been designed to support displaced and exiled journalists, helping them to cope with the many challenges associated with exile. The main goal of this resource is to help them improve their situation with practical information and advice tailored to their needs.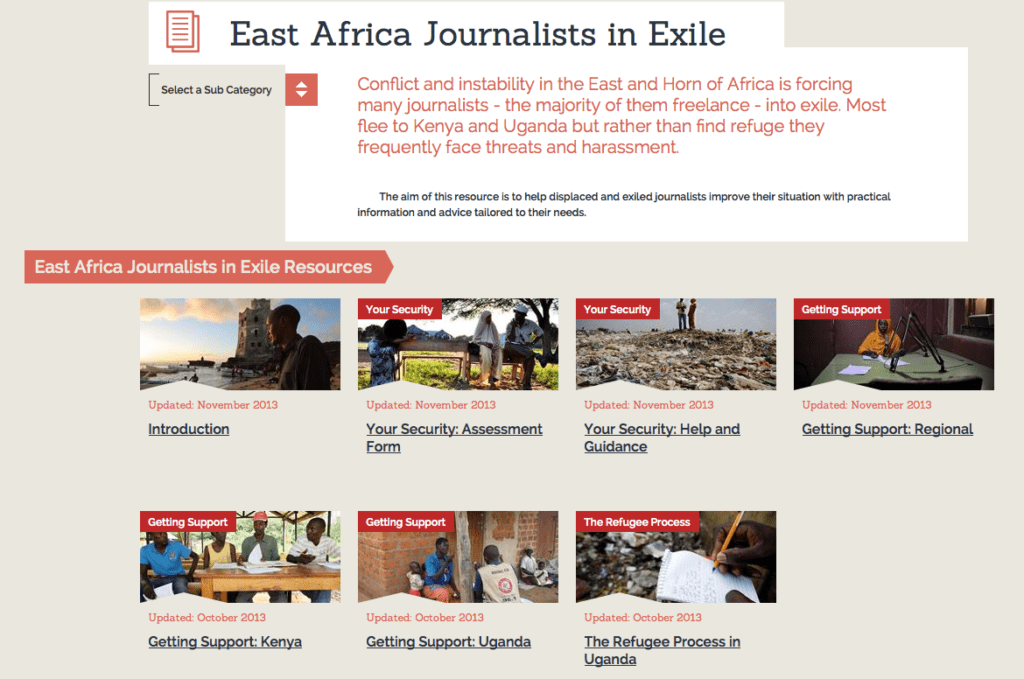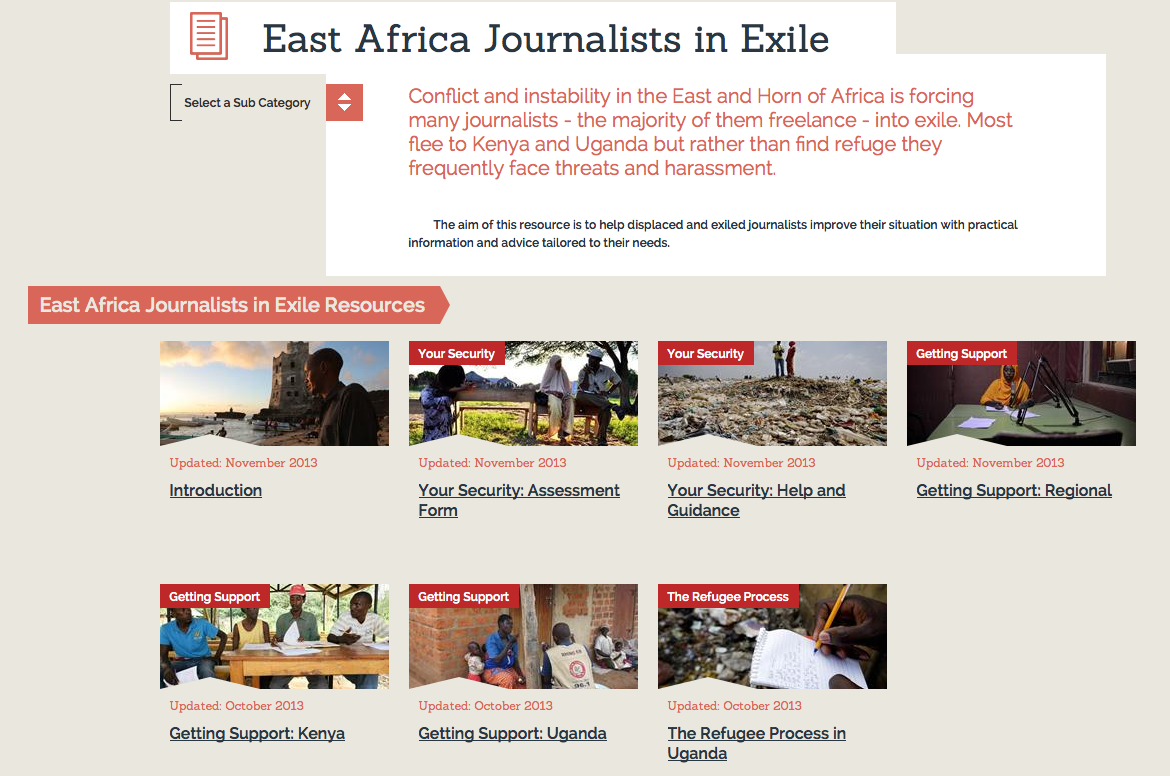 Protection International was invited to take part in this project and contributed towards it with a set of Security Assessment Guidelines and a Security Assessment Form – to help journalists assess their own security. We at Protection International are very proud of the results of this collaboration with our colleagues in Kenya and hope that it will be of use to the many exiled journalists from East African countries. Journalists from many East African countries, like  Somalia, Eritrea, Ethiopia, etc., are the victims of threats, intimidation and imprisonment. Their jobs put them at risk and hundreds have been forced to leave their homes and seek refuge in neighboring countries such as Kenya and Uganda.
For most of them, exile doesn't mean safety, as they don't know where to go for help, due to a lack of information. This online resource is meant to fill that gap. The resource is currently aimed at journalists already in exile, but will eventually include resources that tackle issues faced by journalists going into exile.