Cover photo: Humas Komnas HAM RI; Photo of Muir Siad Thalib: Kompas
The National Human Rights Commission (Komnas HAM) of the Republic of Indonesia has designated September 7 as the Day for the Protection of Human Rights Defenders. On 7 September 2004, Munir Said Thalib (39 years old) was killed aboard the Garuda Indonesia airline GA-974 on a Netherlands-bound flight by being poisoned with arsenic. To this day, the resolution of Munir's case is still unclear, only the perpetrators in the field were arrested. While the intellectual authors of the murder have not been brought to justice. Since the crime was committed, neither of the two sitting presidents Susilo Bambang Yudhoyuno and Joko Widodo, were able to resolve of one of the most important cases for the enforcement of human rights in Indonesia.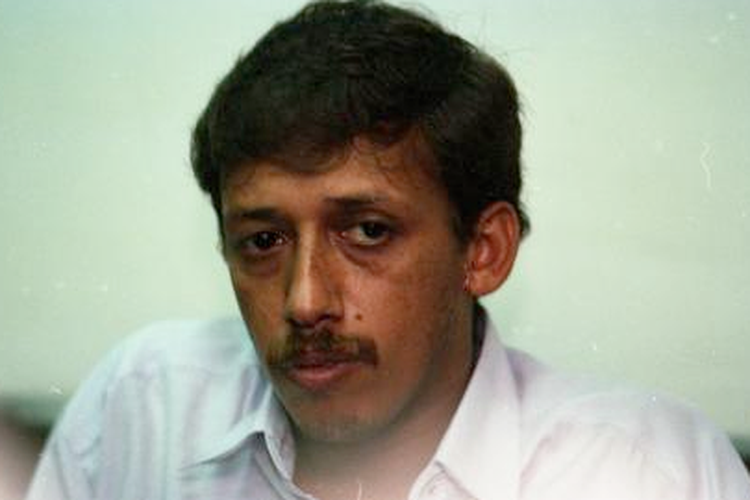 Munir Said Thalib (pictured on the right) was an Indonesian human rights activist. He is one of the founders of the non-governmental organization Commission for Missing Persons and Victims of Violence (KontraS) and Imparsial. He was one of the winners of the Right Livelihood Award in 2000.
The chairperson of Komnas HAM, Ahmad Taufan Damanik, stated that this decision was based on a unanimous agreement by all Commissioners. Komnas HAM sees Munir's murder as an important event in the journey of upholding human rights in Indonesia. Munir's steadfastness in fighting for human rights was reflective in his work on the freedom of expression, the right to freedom of opinion and association, labor rights, seeking justice after the violence that occurred in various places including Papua and Aceh, and much more.
During the same plenary meeting, Komnas HAM decided on the Regulatory Norms (SNP) for the Protection of Human Rights Defenders.  This document serves as a guide for key stakeholders, especially state administrators, in understanding the roles and functions of human rights defenders and supporting efforts to respect, protect, and fulfil the right to defend human rights Indonesia. This document also intends to serve as a benchmark for assessing policies, laws and regulations related to the protection of human rights defenders in Indonesia.
These advancements contribute to the recognition of the important work of human rights defenders in Indonesia, as well as the need to continue advocating for the better fulfillment of fundamental human rights in the country. This includes investigating and settling the Munir murder case, which has gone 18 years without further movement. The case will soon fall beyond the statute of limitations (in accordance with Article 78 paragraph (1) of the Criminal Code (KUHP) in 2022, which is why momentum is needed now more than ever. The Committee for Solidarity Action for Munir (KASUM), which is supported by Protection International Indonesia, submitted a legal opinion to Komnas HAM in 2020 asking them to publicly determine Munir's murder as case as a gross violation of human rights. Unfortunately, some of its commissioners still consider it to be an ordinary criminal case, which is one of the reasons why progress has been stalled. If Munir's case is not considered to be a violation of human rights, the perpetrators involved will continue to revel in impunity and the victims will lose their chance at justice.
Protection International initially proposed that a National Human Rights Defenders Day be established on the anniversary of Munir's assassination back in 19 April 2016 during a meeting with Ms. Jaleswari Pramodharwardani and Ms. Sylvana Apituley of the President Staff Office (KSP) within the department of Politics and Management of Legal Issues, Defense, Security and Human Rights. Protection International, along with several other civil society organisations, then pushed for a Human Rights Defender Day again during a diplomatic briefing for the 2017 Indonesia Universal Periodic NGOs' Shadow Report. Protection International Indonesia was also actively involved in providing inputs for the writing of the SNP to ensure that human rights defender communities are also properly recognized.
In celebration of this new Human Rights Defenders Day, and in honor of Munir, we need to ask ourselves, where do we go from here with Munir's case?