This week two human rights and environmental defenders from COPINH (Civic Council of Popular and Indigenous Organizations of Honduras) will be visiting Brussels. Afterwards the Indigenous Lenca activists will tour five European countries to demand justice for the murder of their leader Berta Cáceres, call on involved European companies to withdraw indefinitely from the Agua Zarca Dam project, and call on the EU to take action in support of human rights defenders.
On 3rd March 2016, Berta Cáceres, the internationally-renowned human rights and environment defender and Lenca indigenous people's leader was assassinated in Honduras. In 2015, Berta had won the Goldman Environmental Prize for her fearless work to defend the Gualcarque River, its surrounding environment and local people against the Agua Zarca Dam hydropower project. Berta's organisation, COPINH, was fighting to stop the dam's construction at the time of her assassination.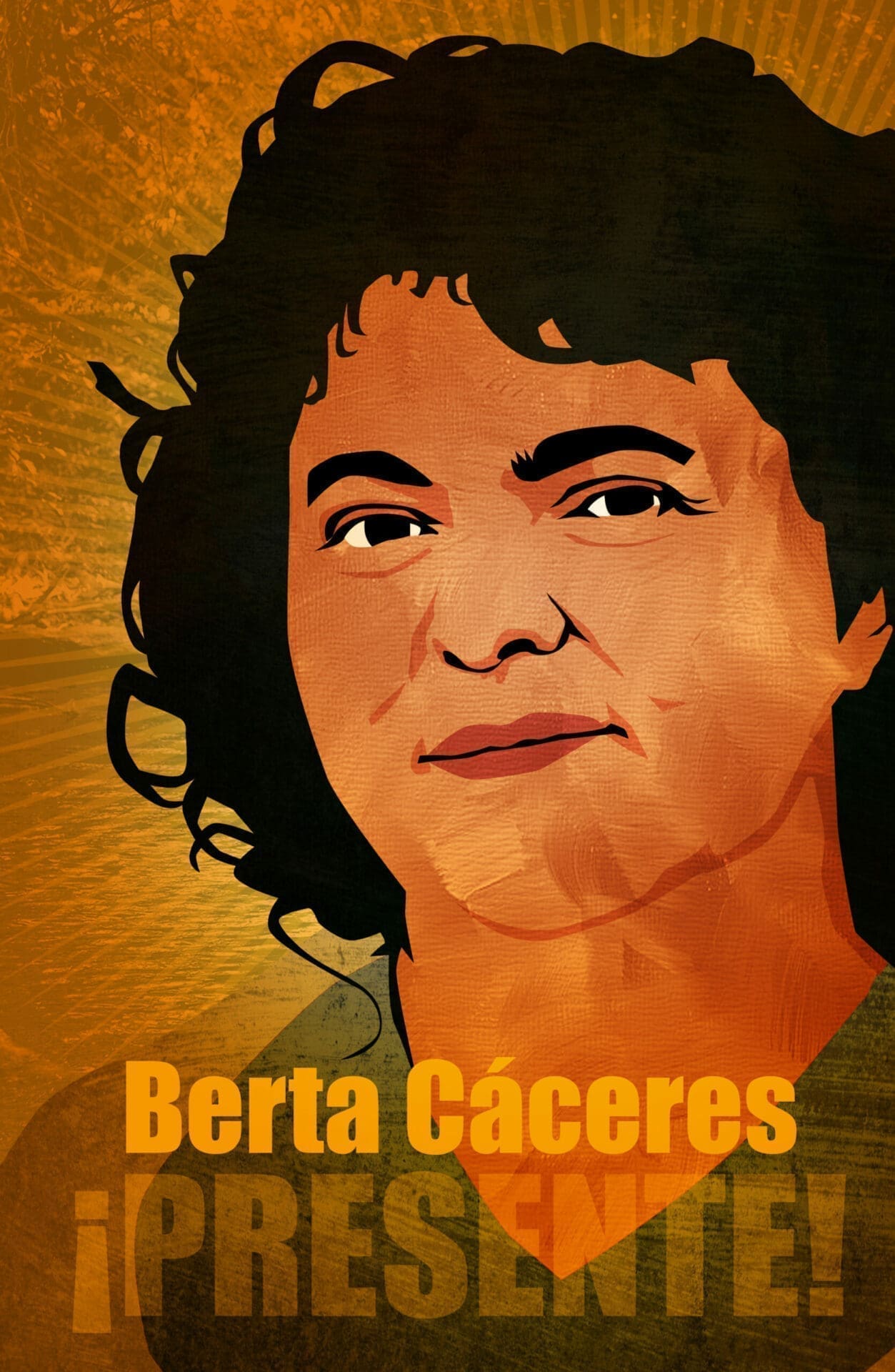 Over 100 land and environmental defenders were murdered in Honduras between 2002 and 2014, making Honduras the most dangerous country in the world for environmental activists. The murders of Berta Cáceres and the COPINH members are not isolated incidents. They fit seamlessly into a larger pattern of financial and commercial interests being prioritized above the defense of human rights and the environment.
Despite the international spotlight on Honduras and the assassination of Berta Cáceres another member of COPINH, Nelson Garcia, was murdered on 16 March. At that time European investment banks FMO and Finnfund announced that they would suspend all disbursements towards the Agua Zarca project. However, it is not clear what this suspension means, as FMO has yet to suspend its contractual obligations.
Nevertheless, COPINH members are still fighting to put an end to the project despite constant harrasment and threats. Last Saturday 15 of April, COPINH members and activists of the movement 'Berta Cáceres vive' were hit by stones and sticks during a peaceful march to the river Gualcarque. Supporters of the company Desarrollos Energéticos S. A., DESA behind the project of the dam disrupted the march attacking and harassing the demonstrators. The police were present but did not react to the aggressive actions against the demonstrators.
In May 2015 the Congress of Honduras adopted a law on the protection of HRDS, journalists, social communicators and justice operators (Decreto No. 34-2015: Ley de Protección para las y los Defensores de Derechos Humanos, Periodistas, Comunicadores Sociales y Operadores de Justicia). This law is far from a reality and almost a year after its promulgation, no implementation has been adopted. Protection International is concerned that as a result human rights defenders in Honduras continues to have no access to protection measures  which takes into account their specific needs, particularly for women, indigenous people and those living in remote areas.
COPINH demands, together with EU based NGOs, following the murder of Berta Cáceres after years of violence and intimidation in relation to the Agua Zarca project, that:
International hydropower companies and financiers, specifically FMO, Finnfund, CABEI and Voith-Hydro immediately withdraw all support and funding from the Agua Zarca project, and end any ongoing or prospective involvement in any other project impacting the indigenous Lenca in Honduras.
An independent investigation led by a commission of experts from the Inter-American Human Rights Commission into Berta's murder, investigating the responsibility of the company Desarrollos Energéticos S.A., promoter of the 'Agua Zarca' hydroelectric project against which COPINH has been peacefully resisting for years.
Revision of EU human rights clauses in its aid to Honduras and suspension of security aid to the Government of Honduras until impunity for crimes against human rights defenders and indigenous people continues.
Put an end to the attacks and prosecution of COPINH and implementation of adequate protection measures, taking into account the needs of women human rights defenders working in remote areas and indigenous communities.
We invite you to join us along with COPINH  and other EU based NGOs on Wednesday 20 April in Brussels for two public events:
Action in front of the Honduras embassy
What: A colorful action to remember Berta Cáceres and Nelson Noe García, the other member of COPINH killed few weeks after Berta. Berta's daughter will share her testimony and experience. We will call for independent investigations into their deaths, the end of killing of environmental defenders and the end impunity in Honduras and around the world. Come and bring your banners, posters and other materials.
When: Wednesday 20 April, at 12:30pm.
Where: Honduras Embassy. Avenue de Cortenbergh, 89, 1000, Brussels.
Find out more: https://www.facebook.com/events/1015016235211513/
CSO Discussion: Solidarity across borders – How to support struggles in the Global South?
What: Activists from Honduras and Liberia will share their experiences defending human rights, indigenous communities and the environment. The evening will also provide space to jointly reflect on the role that activists and NGOs in Brussels can play to support these struggles.
When: 20 April 6.30pm – 8pm approx.
Where: Mundo-B building. Rue d'Edimbourg, 26, 1050 Brussels. Conference Room.
Find out more: https://www.facebook.com/events/1277098858985182/
The event is co-organised by FoEE and Protection International and supported by other organisations including CNCD-11.11.11 Platform, Intal America Latina and the European network on Central America and Mexico CIFCA.