West African defenders promoting narratives for the right to defend human rights
On April 12 and 13, Protection International Africa in conjunction the West African Human Rights Defenders Network (WAHRDN) conducted a Narratives workshop for 16 Human Rights Defenders (HRDs) collectives from 16 countries in West Africa.
The HRDs assessed the dominant narratives in the region and their countries, as well as the impact they have on their collectives and individual human rights work. They then discussed joint solidarity actions to promote positive narratives and challenge the negative ones, and planned a regional campaign dubbed: "Defending and Protecting HRDs in West Africa", to be launched in May 2023.
The workshop was supported by ProtectDefenders.eu and ZIVIK, Germany. It offered a great opportunity for our team to appreciate the unlimited work done by the HRDs in their individual countries and learn from their expertise in dealing with a closing working space.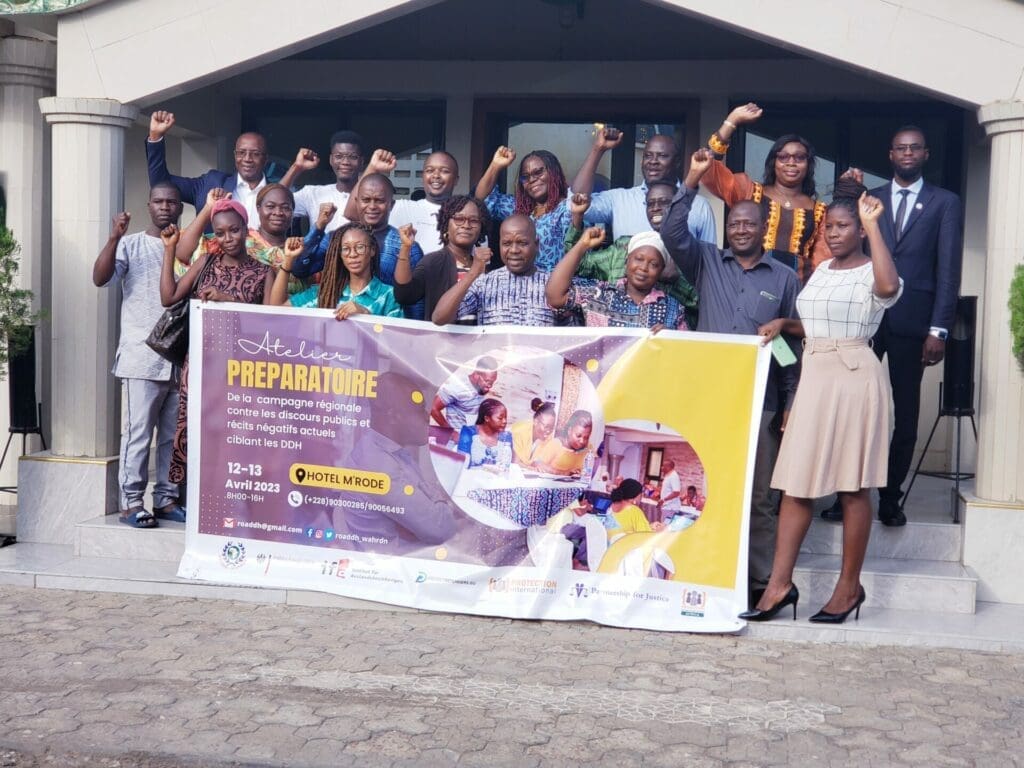 Nigerian Defenders participate to workshops on Advocacy and on the Psychosocial Approach to the Right to Defend Human Rights
Protection International Africa also delivered two workshops with human rights defenders in Nigeria. Francis Ndegwa, our Advocacy Lead in Africa, led the workshop on Regional and International Advocacy Strategies and on the Psychosocial Approach to Human Rights Advocacy Work, thanks to the support of Partnership For Justice and ZIVIK, Germany.
Feedback from participants was excellent. Hannah Omokhaye, for instance publicly expressed her opinion about the workshop, which helped remind her of the importance of taking care of her mental and physical well-being despite the challenges faced while defending human rights. Ore-ofe Oluwajobi highlighted that the workshop help him gain a better understanding of conflict resolution strategies and their relationship with promoting and protecting human rights. Finally, Okeleye Ayomide, another of the trainees, shared with us that the space facilitated networking with other human rights defenders and advocates which is a share responsibility that helps advancing towards a common goal.
Protection International's workshops go beyond facilitating essential tools for human rights defenders' protection, such as the importance of risk assessment, security planning, and protection strategies that can be used to keep HRDs safe in high-risk situations. We also offer an opportunity for human rights defenders to network and connect with other activists and organisations, to learn from each other, discuss and advance advocacy and outreach strategies together.